Selecting a winning prediction is easier than you think if you know what you are doing. The most successful home win tips should have strong odds, a high likelihood, and a good history. We have been professionally gambling for a number of years and we are going to share our most important home team tips with you.
Why the Home Team?
First off, before we get into the essential tips for home wins, why the home team? The home team will usually have a couple of advantages over the opposition, especially in some leagues. Playing in front of your own fans can sometimes be the twelfth man on the pitch. The more electric the fans are, the more likely a team is to perform well, historically. Liverpool have some of the loudest and most aggressive fans I have played against. Chelsea, conversely, have a pretty quiet bunch of fans that do not necessarily have much of a positive impact on the team.
Come on, Share These Home Win Tips with Us!
Ok, here are my top 5 tips for making sure home win predictions for your bets. They are in no specific order, just the top things I will look for when I build my home win accumulators.
Check the Head to Head Record at Home
Every team has a bogey team, and the last thing you want to do is select a side in your home win accumulator that cuts your bet. Checking the last five meetings between the two sides, at that specific ground, is crucial to landing a winner. Some teams prefer to play against a team on a specific ground. I always used to like playing at Burton Albion's ground. I liked how close the fans were to the pitch. It elevated my game. The same can be said for teams; they play better on certain grounds.
Cup Matches can be Unpredictable
To land sure home win predictions, you should be wary of choosing teams that are playing in cups. Some teams have a tendency to do well in certain cups, and likewise, poorly. Even if a match looks like a sure home win, you should check the history of the two sides in step one, and then the team's history in the cup.
Always Check the Starting Line-Ups
This point goes hand in hand with step 2. If it is a cup match and you choose to wager a home team win, you should check the starting line-up. You will see players get rested throughout the season, and in particular in cup matches, which could mean a weakened team. Likewise, if you are in the know and have read the squad list earlier than most, you may spot an opportunity to choose a winner before the bookies move the lines. By checking all of the above you can pretty much find must win teams today.
Check the Odds but Believe in your Sure Home Win Predictions
If you have followed the first three steps and believe you have spotted an opportunity, be confident. Invariably I hear from players that they will not wager a specific game because the odds are high, so unlikely to win. You should always believe in your predictions if your research supports your bet. Have a read of this article on win accumulators; you can see some of my sure home team predictions in action!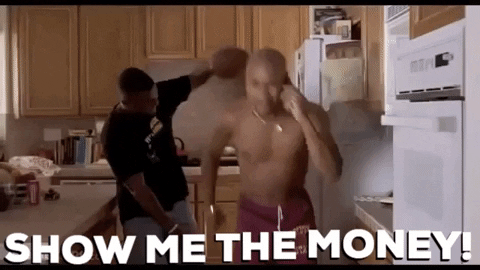 Mix the Dogs with the Faves
Mixing an underdog into your bets can work a treat, but don't bundle tons of dogs together. Whilst the odds may look healthy and exciting, you are asking a lot to win an underdog acca. If you are smart then you should add in a couple of nice sure home win predictions with one or two underdogs. Watch your odds build and stake a decent stake.
What are the Best Games for Home Team Win Bets?
Cup games, without a doubt. There is something magical about domestic cups and wagering on home team predictions in the right cups is a must. Here are the top 3 cups with the biggest home win ratios to date, and the best bookmakers to play them with!
Egypt Cup – 76% Home Win ratio
Italy Coppa Italia – 75% Home Win ratio
Polish Cup – 70% Home Win Ratio
Do we Make Sure Home Team Tips and Predictions?
We do make some fantastic predictions on a daily basis. We have pages dedicated to our predictions, but if you are after banker bets then you should check here daily. One of our favorite methods of wagering is Over 1.5 for guaranteed wins. You can check out how to understand Over 1.5 here.